Honda Maintenance Schedule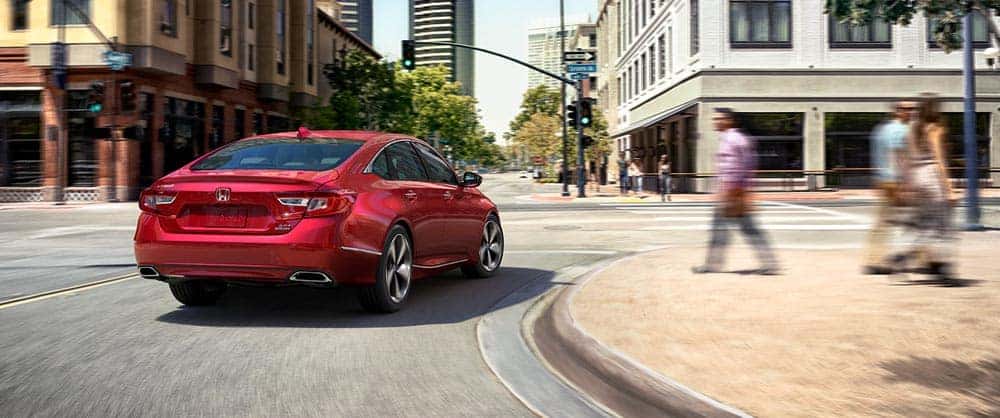 Whether you own an Accord or a CR-V, keeping up to date with your maintenance schedule is easy when you have our certified technicians in your corner. Find out what services your car will receive at different mileage markers in this overview of the Honda maintenance schedule.
7,500, 22,500, 37,500, 52,500, 67,500 and 82,500 Miles
Basic services, such as an oil and filter change, are recommended at these intervals, as well as:
Brake inspection
Tire inspection (tire pressure checks)
Tire rotation
Throttle lubrication
Fluid level checks & adjustments
15,000, 45,000, 75,000 and 105,000 Miles
Once your Honda rolls over 15,000 miles on its odometer, it'll need service at about every 30,000 miles. These services include:
Oil & filter change
Tire rotation
Suspension inspection
Steering system inspection
Electric system inspection
Spark plug replacement (if needed)
Tire & wheel balancing
Undercarriage inspection
Transmission service
Air conditioner filter replacement
And more
At these mileage markers, we'll also have one of our technicians take your vehicle out for a road test around Crystal Lake. This will help test any new parts and identify hidden problems.
30,000, 60,000, 90,000 and 120,000 Miles
Once your Honda reaches 30,000 miles, it will require the following services to keep it running at peak performance levels:
Oil & filter change
Tire replacement
Spark plug replacement
Engine coolant replacement
A/C and heater operation check
Automatic transmission oil & filter change
Propeller shaft, throttle shaft, wheel bearings, & drive shaft bearings lubrication
Propeller shaft flex coupling inspection
Battery inspection & terminal cleanings
And more
Stay Up to Date with Your Honda Service Schedule
If your vehicle's Maintenance Minder™ is alerting you that it's time for routine service, schedule an appointment at Brilliance Honda, located just minutes away from Schaumburg and Barrington. Our team of Honda-certified technicians employ state-of-the-art diagnostic and repair equipment, along with genuine Honda parts, to ensure that your car, truck, or SUV is always running safely in top condition. Whether you need an oil change or new timing belt, you can count on Brilliance Honda!
Recent News from Brilliance Honda
Interested in getting a secured car loan? You'll want to do your research to see if it's the right option for you. At Brilliance Honda, our financial experts have the information you're looking for about secured car loans and how they work. Learn more about this special type of loan, and then apply for financing through…

Searching for an AWD SUV and wondering, "Does the Honda HR-V have AWD?" On the 2019 Honda HR-V, front-wheel drive is standard and all-wheel drive is available. This means you can enjoy the efficiency of the new Honda HR-V, while still getting the extra traction on rough roads around Elgin. Find out more about the…

The Honda Civic lineup has always been known for stellar fuel economy figures and rock-solid dependability that goes the extra mile, but this best-seller isn't resting on its laurels for the 2019 model year. This restyled model is a bolder and more athletic take on the modern sedan – and the Honda Civic performance raises…