My Check Engine Light is On!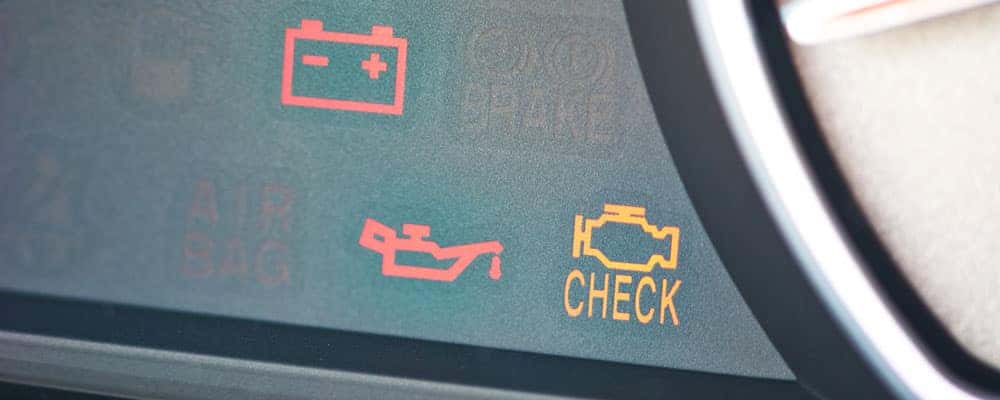 When your Honda is in great shape, it runs like a dream without a peep. But when trouble is brewing, your car will let you know! Every Honda is built with a system of Honda warning lights to let you know that something is amiss, and our service department often gets calls from drivers in Elgin and Schaumburg saying, "My check engine light is on! What do I do?" While this sign is worth a visit to the Brilliance Honda service department, there's no need to panic! Your check engine light might pop on for a wide variety of reasons, from major engine issues to a simple loose gas cap. Let's dive into some of the most common reasons for a check engine light flashing.
Why Do I Have a Check Engine Light?
Your check engine light was designed to alert you of any hidden issues that you might not notice on your daily drive. When a problem arises, your light flips on and generates a code. This code will tell you exactly what is wrong with your ride. You can schedule a service with Brilliance Honda for an expert opinion, but you can also buy a code reader to quickly assess the problem yourself. Either way, the right equipment can instantly decipher the diagnostic trouble code and get you one step closer to the solution.
Why is My Check Engine Light On?
This answer is a little trickier. Your check engine light could be on for a number of reasons. The five most common culprits are as follows:
Oxygen sensor
Catalytic converter
Mass airflow sensor
Spark plug wire
Gas Cap
Another note: Your engine light will typically appear as an amber, orange, or yellow glow. This signals that you should head to the dealership soon. But if you notice your engine light flashing, then the issue is much more severe and requires immediate attention. It's important to get your car to the shop as soon as possible to avoid dangerous driving.
Get Your Car in Shape at Brilliance Honda
At Brilliance Honda, we want to get your car into the best condition possible. Whether you have a flashing check engine light or just need a little Honda maintenance, our talented technicians are ready to help. Contact us at Brilliance Honda, serving Schaumburg, and Barrington, and stop by our dealership today!
More From Brilliance Honda
Interested in getting a secured car loan? You'll want to do your research to see if it's the right option for you. At Brilliance Honda, our financial experts have the information you're looking for about secured car loans and how they work. Learn more about this special type of loan, and then apply for financing through…

Searching for an AWD SUV and wondering, "Does the Honda HR-V have AWD?" On the 2019 Honda HR-V, front-wheel drive is standard and all-wheel drive is available. This means you can enjoy the efficiency of the new Honda HR-V, while still getting the extra traction on rough roads around Elgin. Find out more about the…

The Honda Civic lineup has always been known for stellar fuel economy figures and rock-solid dependability that goes the extra mile, but this best-seller isn't resting on its laurels for the 2019 model year. This restyled model is a bolder and more athletic take on the modern sedan – and the Honda Civic performance raises…